Payment
---
If you wish to hire some of our temporary fencing products we have three convenient options for payment.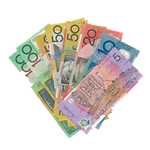 Cash on site
Simply meet our drivers on site when your temporary fence is being erected and you can pay for your hire in cash. A receipt can be provided. Please ensure you have the correct change as our drivers don't carry change.
EFT
This is the preferred method. We can provide a tax invoice and email this to you. Payment must be made prior to the delivery of your temporary fence hire.
Credit Card
Our system accepts Mastercard and VISA. All credit card payments must be done over the phone. A receipt can be provided. A 3% surcharge is applicable for all credit card payments.